| | |
| --- | --- |
| | The Words of the Daugherty Family |
Interview of Zia Daugherty
April 2011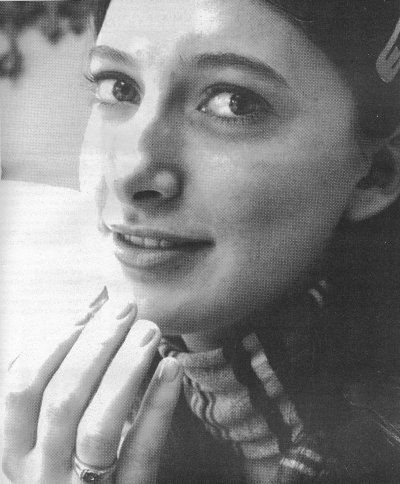 Zia Daugherty, 19, grew up in Tulsa, Oklahoma. She is the youngest child of John and Claire Bowles. She took home-school art classes for several years and attended Quartz Mountain Art Institute in the summer of '09 before majoring in art at a local community college. She was happily Blessed and married in 2010 to Trueson Daugherty. Currently residing with her husband in Norfolk, Virginia and taking her fourth semester online, Zia hopes to be able to continue exploring the world of art while helping her family (present and future) in any way possible.
Question: Describe for readers your process, please.
Answer: Before, I would try to imagine what I wanted a painting to look like and then attempt to create my vision. This led to little but frustration. Now, I have a general idea and let the painting "create itself" in a way; too much rigidity can ruin a wonderful, spontaneous piece of art.
Question: Where do you take from for inspiration?
Answer: My inspiration often comes from other art or architecture. For example, when I go to an art museum, I get hundreds of ideas for future projects. Artists throughout history have gained inspiration from others' paintings; I suppose I am just continuing the tradition.
Question: What are your future aspirations where the art world is concerned? Any long-term plans?
Answer: I would like to become an illustrator -- specifically for children's books. I have painted many naturalistic paintings from photos before, but I find more by in creating images from my imagination (with occasional help from photo references).
Question: Can you tell us what first drew you to this art form and why?
Answer: I was introduced to all the different art mediums I use by various art teachers throughout my life; I have tried many but kept using the ones that I could handle easiest.
Question: Do you ever create art with other mediums?
Answer: I like to stick to paint and soft pastels, but I have dabbled in colored pencils and ink pens. However, I have yet to attempt anything three-dimensional.