| | |
| --- | --- |
| | The Words of the Gehring Family |
Bringing the Substance of Peace
John Gehring
November 4, 2010
RYS Regional Project in Jaffna, Sri Lanka Sri Lanka: December 11 -- 17, 2010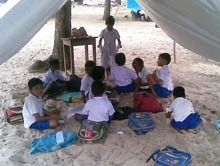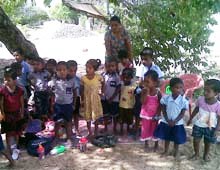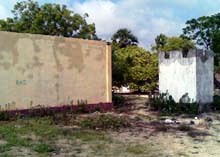 The beauty of the island nation of Sri Lanka offers contrasts as dramatic as its cool, tea plant-carpeted mountains and its long, tropical, white, sand beaches. Known and appreciated by international visitors for the warm hospitality of its diverse population, the nation's recent history of civil war stands in stark contrast to its historic norm. Recent peace efforts have substantially enhanced the people's desires to shape the nation in a more just and caring manner. The RYS seeks to contribute to both the spirit and substance of these efforts.
Background:
In May 2009, after nearly three decades of civil strife between government forces and the LTTE (a rebel group of Tamils), a government military victory led to a peace accord. In the aftermath of the war, there were nearly 370,000 internally displaced people (IDP) living in crowded IDP centers in the Northern Province. The resettlement of 95% of those displaced has taken place but the final 5% remain unsettled. The RYS will focus its project on those that are still displaced.
Jaffna, the main city in the northern province of Sri Lanka, lays 410 Km. from the nation's capitol Colombo. The RYS efforts are focused on a work project in a village called "Maamunai" where these internally displaced people are being resettled. Maruthangerni is situated in northeast Vadamarachchi region nearly 45 km from Jaffna. Maamunai is a small fishing village in Maruthangerni division. This village was under the control of the rebels and was very much affected by the war. The village preschool building was badly damaged in the fighting. There are about 90 registered preschool children in Maamunai village. There are four teachers who conduct the preschool classes under the trees at the present time.
The RYS participants would get involved with skilled workers to repair this preschool building and also give financial assistance to purchase the work material. The project theme is "Strength of Unity", addressing the fact that, since the war is over, the Tamil and Sinhalese communities must strive to be united as Sri Lankans for the development of one Sri Lanka.
The proposed calendar days for the project are December 11 -- 17, 2010. The RYS educational program, the leadership development program plus three days of field work would be carried out during this period.
We invite RYS alumni and all new participants from around the world to join us in this worthy humanitarian effort and, thereby, to make this RYS project a memorable success.
Contact RYS for more information at info@religiousyouthservice.org.