| | |
| --- | --- |
| | The Words of the Gehring Family |
"Dengue Clear Out": RYS Jamaica
John Gehring
November 12, 2010
Jamaica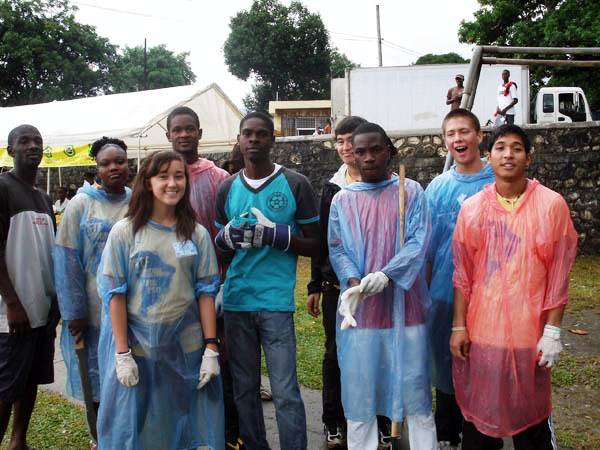 Ms. Georgia Pearson and members of the Portland Jamaica RYS club took part in an international service program in cooperation with the Special Task Force-USA (STF). RYS club members joined the 15- member STF team as they worked in Kingston and Portland, Jamaica.
This ambitious group participated in an interfaith seminar and did service work in Kingston, partnering with the Sir Howard Cooke Thursday Group, Best Care Foundation and The Ministry of Health in order to organize the "Yute X" conference. All of the service groups joined together in Portland, where they were involved in a community service day with the Buff Bay Health and Fitness Committee under the theme "Dengue Clear Out," in the painting of the Avocat Primary and Junior High School.
The work done in the Buff Bay Community on November 12, the National Volunteers Day, was organized by Ms. Desiree Gutzmore, the manager of the Buff Bay Health and Fitness Committee and the Social Development Commission (SDC.)
This project included helping to clean the community as a preventative measure in response to the recent Dengue outbreaks in parts of Jamaica. After the work service, the group performed at a community concert and later attended the after-work party hosted by the SDC in Buff Bay Valley.
The group also gave Avocat Primary and Junior High School a facelift. The exterior of the school was painted, leaving the school with a brand new look. The group created two gardens -- one for flowers and the other for herbs and spices. Finally, the participants created a very memorable mural for the school entitled "One Family Under God."