| | |
| --- | --- |
| | The Words of the Noll Family |
Shehaqua Plans for Great Programs
Gregg Noll
February 20, 2010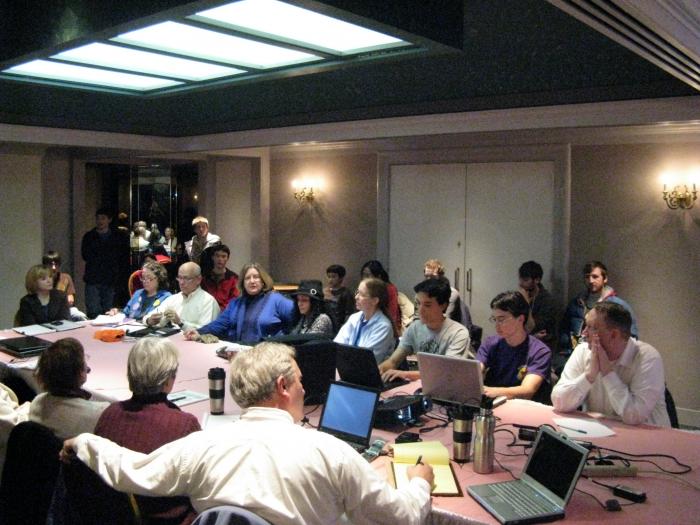 We had a lively and engaging Shehaqua Family Planning Session on Saturday, February 20, 2010. Close to 40 people in attendance (from PA, DE, NJ, NY and MD) and we discussed a wide range of topics. Attached are some notes from the day's session. If you haven't done so…go to Shehaqua Family on Face Book and become a fan! www.facebook.com/pages/Shehaqua-Family/275506641729 You can learn more at Live4joy.org the official Shehaqua Page. Shehaqua is for you, your family and friends, regardless where you call home.
Key summary points:
This is a time of transition. Build on the successful foundation and evolve to the next level.
Hospitality focus for new families and individuals. … welcoming others into our circle.
Group Leader training: All year round and one day before workshop for team building and education.
Education: More of Bible focus and character education for young kids. Shorter presentations and more dialogue for teens. Create relevant topics (discussion based) for young adults that will help them in the current situation. Adult education should have its own curriculum that is relevant to their situation.
Teachers should prepare questions for group discussions.
Adventure outing is difficult to do at camp for young adults but creating a separate outing before or after camp is an option. Maybe the weekend between week one and week two. Who can lead?
Leadership positions have been transitioning to second gen. This year we want Camp Directors and Education directors to be second gen as well. First gen will be advisors to these positions.
Life Guards are needed!!! All expenses paid for certification and camp fees.
Service Leader needed! Anyone interested in leading service projects all three weeks please contact Gregg Noll or Rob Sayre. Free Camp and some compensation for this position.
Music Coordinator for each week.
Public relations through postcards, web, facebook, BFA, emails....
All in all, a wonderful meeting of hearts and minds. God is so moved when our first and second gen work together to advance the providence of True Love.
Spring Break Leadership Training Weekend: April 3 , 4th.... It promises to be a great time.
Contact Gregg Noll for more information.