| | |
| --- | --- |
| | The Words of the Murud Family |
Forum Explores Thoughts about God in Different Religions
Steinar Murud
August 29, 2013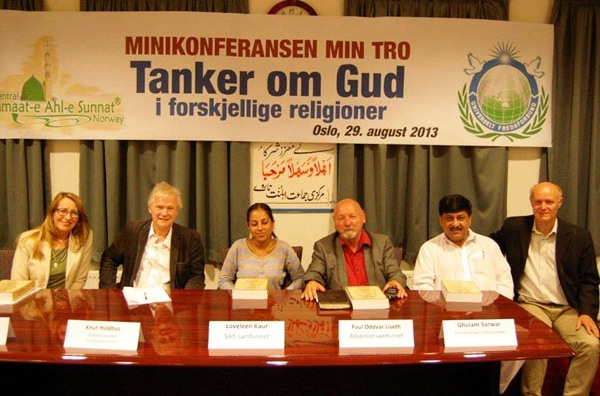 Oslo, Norway -- A couple of years ago UPF-Norway organized a conference called My Faith, in which representatives of different faiths talked about how their faith could contribute to peace. In a recent UPF board meeting it was decided to revive this concept and hopefully make it into a standing conference that can build some momentum. The intention is to invite religious leaders to talk about topics related to peace and universal values.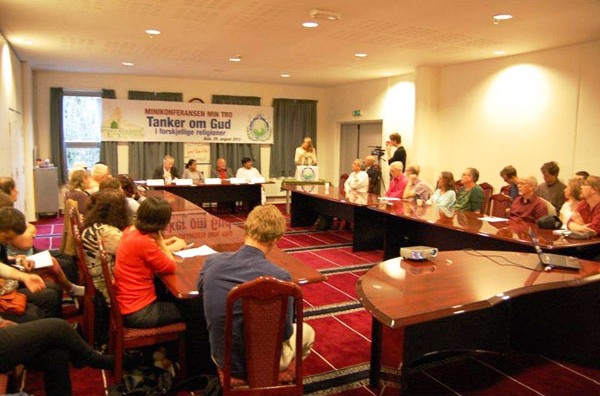 The first event took place on August 29 at the largest mosque in Oslo. The panel of five speakers included a Catholic, a Muslim, a Seventh-Day Adventist, a Sikh, and a Unificationist. All of them presented their thoughts about God from their religious conviction.
Of course, different perspectives came up, but the idea was to find the common ones.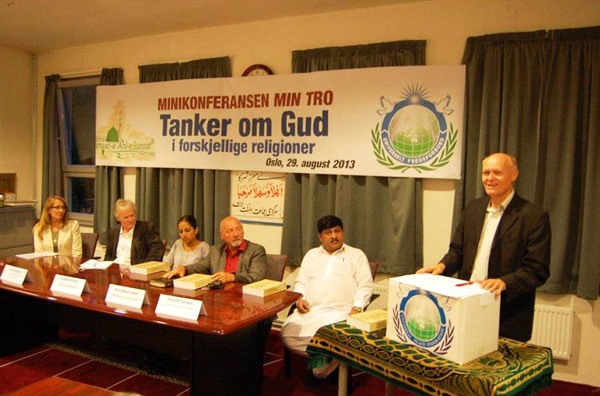 After the presentations the floor was opened for comments and questions. One central question was the following: All religions have different names for God and different rituals to serve him, but is it the same God everyone worships?
There was a consensus that this universe can only have one God, even though we have different names for him. It might sound like a simple statement but the practical consequence of this answer would be a big step toward world peace.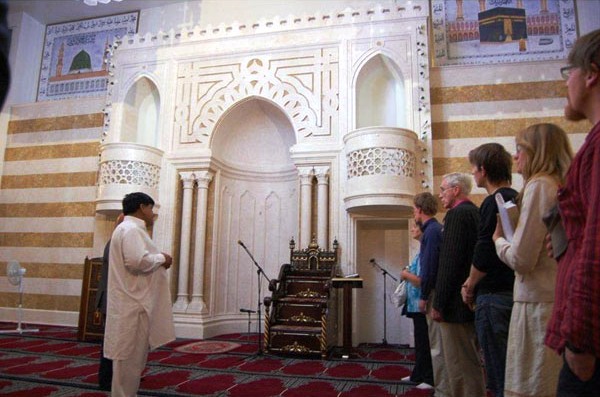 Great refreshments and a guided tour around the mosque concluded the evening, together with the announcement of the next event, My Faith II, that will take place in a Buddhist temple.