| | | | |
| --- | --- | --- | --- |
| | The Words of the Anglin Family | | |

Seattle's First Prayer Breakfast of 2006
Mary Anglin
January 21, 2006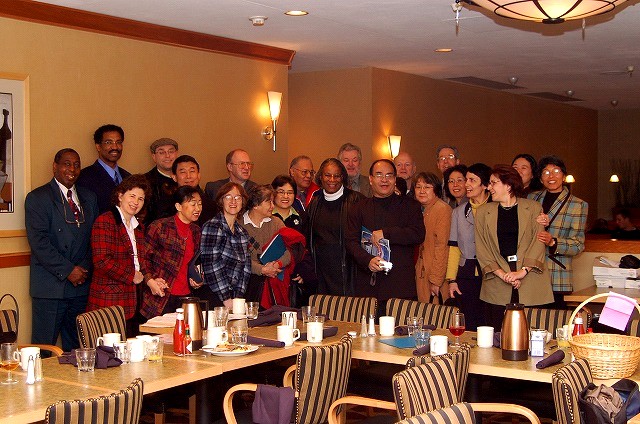 Seattle ACLC's new year got off to a good start on Saturday, January 21st, with our first prayer breakfast of the year. We utilized a new location for our breakfast, the Northwest Landing Restaurant in the Double Tree Hotel, halfway between our two main outreach areas of Seattle and Tacoma.
Not only did we have a new and beautiful location, we had six new ministers in attendance! Also returning was one of the ACLC original, founding members, who had not been able to join us in recent months.
The theme of the breakfast was "Exploring the Golden Rule". Matthew 25:31-45 was read, as well as excerpts from Father's blessing speech of August 20, 2005. With so many new guests, Rev. Anglin gave an impromptu but inspiring introduction to ACLC.
Rev. Green, one of our new contacts, said he learned so much and wants to definitely support ACLC. Rev. White, who had been invited for over a year, finally attended, just wanting to observe. He took notes throughout and by the end was very happy and excited to connect with us. Bishop Candle was so inspired that he coordinated group pictures at the end.
Another nice aspect to this prayer breakfast was the attendance by a number of FFWPU members who have not done ACLC work before, but through this prayer breakfast felt the excitement to begin!


Download entire page and pages related to it in ZIP format


Table of Contents


Information


Tparents Home