| | | | |
| --- | --- | --- | --- |
| | The Words of the Carreno Family | | |

New York City Tongilmoodo Academy
Luis Carreno
January 29, 2006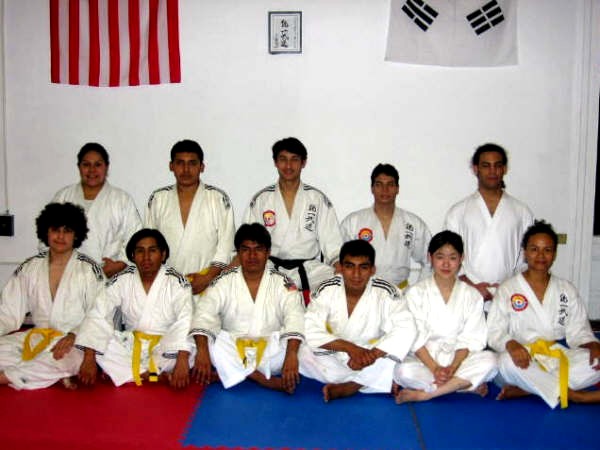 On January 29, 2006 at the newly location of New York City TIMD Academy was held the first TIMD Seminar in the metro area conducted by Instructor Luis Carreno. The purpose of the seminar was to test its 10 participants and inaugurate our new academy and for a deep internal realization of TIMD philosophy (IEF).
New York City Tongilmoodo Academy is the first and current formal unified martial arts institution opened to the general public in the US and its now legally established and founded in 2005 by Instructor Luis Carreno this way serving the community through our outreach programs and community service programs.
We have more than 26 students registered and the10 most dedicated attended the seminar. 4 were promoted to yellow level, 3 were already yellow belt and got promoted one more stripe. Two sisters receive their third stripe in their white belt. There was also the participation of one young athlete, he is a wrestler and showed us some fun moves while grappling. We have divided the color belts in three levels or three stripes meaning the three stages of formation, growth & perfection.
The Participants specially the beginners learned the forms of Pyung Hwa Eui Bon, Sawi Gidae Eui Bon and Won Hwa Eui bom this took at least 4 hours all together, after we focus on basic abilities such as proper ways of rolling from simple ones to more advanced ones.
Formation stage one step sparring 1 through 9 was though as well as the basic circular movements, most of the students already knew these techniques but it was a great opportunity to correct and polish all the movements to a proper performance level. At New York City Tongilmoodo Academy we are striving for perfection in every little move we make and through this foundation one can attain mind-body unity.
In the afternoon with only one hour for lunch brake we all went together to a Chinese restaurant wearing our TIMD uniforms and had a delicious banquet. It was the best time for reflection and enjoyment and plans were made for the New Year in our academy. After our delicious meal we went on to learning and reviewing the TIMD grappling techniques, we practice all different ways of take downs, hold, chokes, arm bars and submission techniques in general, we are working hard to submit the opponent in less than 20 seconds since in tongilmoodo grappling time is extremely limited (30 seconds).
Towards the end after 10 hours of hard training we spent one hour reading and making comments about TIMD philosophy IEF character education and all the participants came to an understanding that Tongilmoodo philosophy is very beneficial for them and for the young people and old people alike.
Our Slogan is: Youth Leadership and Character Development through Martial Arts
Please check out our website and tell us what do you think about work in our academy and how we can improve, all comments are welcome.
Luis Carreno
Head Instructor
www.nyctongilmoodo.com


Download entire page and pages related to it in ZIP format


Table of Contents


Information


Tparents Home