| | |
| --- | --- |
| | The Words of the Choi Family |
A 20 hour journey
S. Choi
March 10, 2011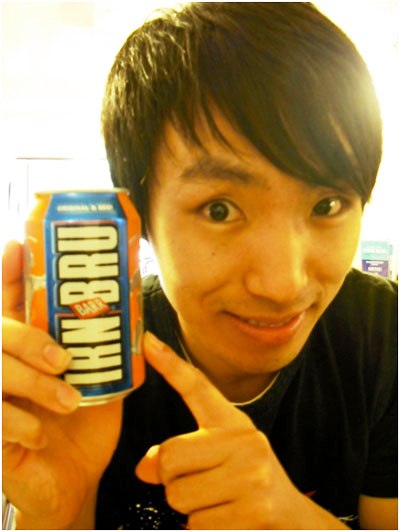 One of the professors at Sun Moon University told me that if you have an opportunity to go abroad, you must take it. Maybe that's why I'm here in England.
Well it's not abroad anymore. It is my second home.
Anyway this time it wasn't easy decision to go to Scotland. Because it is about 10 hour journey by mega bus and I did not know about Scotland so much.
Also I used to think that Scotland is maybe too cold and not so many things to do. However this journey completely changed my concept; the landscape, air, water, buildings, nature, haggis, Iron Bru, etc.
They were enough to change my concept.
In addition I met some amazing people, one person in particular, a taxi driver who gave us an in-depth explanation about Glasgow with his strong accent. I couldn't understand most of it but I could feel that he was being really kind to us.
For the 3 days, I went to many places like Glasgow, Edinburgh, St Andrew, Dundee, Coupar Angus, Queens ferry and so on. I really want to say thank you to Flora Robertson who gave us a great tour, she even skipped some of her uni lessons to be with us.
On the Sunday 6th we attended Sunday Service and met most of the Scottish members. Maybe that was the highlight of the journey.
After the service we played badminton together and had Divine Principle study with the youth.
I was so moved by Ritatsu and Michael who are putting so much effort for youth, even though there are some difficulties. In the end I could add 10 young people on Facebook. I am loving it. I think I quite like Scotland now.