| | |
| --- | --- |
| | The Words of the Choi Family |
Sun, football and service: 10 days until departure to Albania
S. Choi
July 22, 2011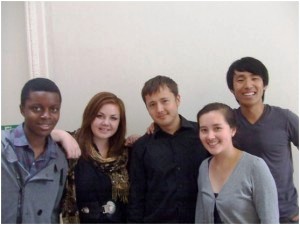 On the 1st of August our team of 6 youths (S., Alex, Insung, Erena, Sarah, Haesul) will be taking to the skies as our Albanian service project begins. Once we have landed in sunny Tirana we will spend the next three weeks visiting Korca, Vlora and Shkodra; organising and taking part in local football tournaments and clean-up service projects.
Running up to this we have had two meetings to discuss subjects such as the vision for the project and logistical matters and we have a final meeting this Sunday before we depart.
As you know we also took part in a Thames21 clean-up project, building on our goal to make service projects here in England a frequent thing. We are all thoroughly looking forward to the experience and we hope we can bring a lot of love to the Albanian people. Please pray that we will all be safe and that we can truly making our time there worthwhile.