| | |
| --- | --- |
| | The Words of the Choi Family |
43LG CARP Committee
S. Choi
September 29, 2011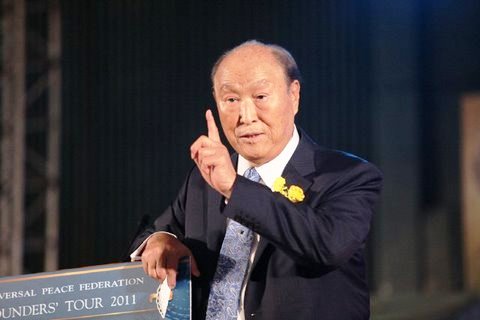 Sun Myung Moon, July 17, 2011
This year in our 43LG community we want to build a solid foundation in our CARP community. We want our CARP Committee to be accountable and representative of us. That is why we are going to hold online elections for CARP President and Secretary.
Their basic responsibilities will be to organize one 1-Day Seminar a term, a Christmas Party, a mid-year AGM and next year's CARP fresher's week. In addition to that, they should have a plan of some projects and other events.
If anything CARP should exist to facilitate a sense of a community with basic common principles and provide a means by which they can engage and share the Principle.
If this inspires you please consider standing for election, present to us (the other people on this email list) your manifesto and why we should vote for you.
President
Represent LG CARP
Chair the meetings
Have a vision and plan for the year and be responsible for executing it
Secretary
Coordinate meetings take minutes
Follow up and delegate
Manage calendar of events
Update Facebook Group and Email Newsletter
The basic criteria is to be of CARP age (18-25) and to have the desire and some ability to bring together people of our age group. If you have any questions don't hesitate to ask. I have a more detailed organizational plan for those who are interested.
Let us make this year something to remember.