| | |
| --- | --- |
| | The Words of the Ellanson Family |
2010 Family Firearms Workshop Announcement
Lowell and Lesa Ellanson
March 2010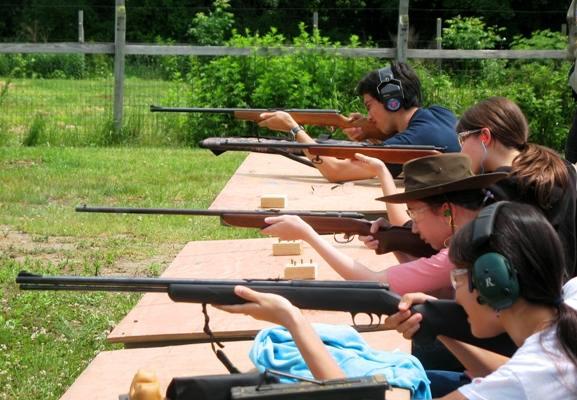 Applications for 2010 Family Firearms Workshop at New Hope Farms are now available. Due to the overwhelming response in 2009, spaces for this year's program are limited. Please see below and please feel free to email if you have any questions.
Purpose: This program is designed to dispel ignorance about firearms and their use. Also it is designed to experience True Parents' vision for the enjoyment within God's creation. Information on shooting sports and family involvement in shooting sports will be covered.
Program of Study: (A) NRA First Steps Safety Course; firearms sports for the family (informational materials included). (B) Rifle handling, organized target practice. (C) Beginner shooting match (in teams) and final cleaning.
Requirements: Applicants must be at least 12 years old and over and be accompanied by a parent (if under 18). Must be capable of assuming responsibility and be able to receive and follow clear directions.
Applicants: FFWPU Second Gen (12 and up), parents with child under 18, college students Date: May 15, 2010; 9:00 am start Fee: $35.00 per student w/ parent, and/or anyone over 18 Deadline: May 10, 2010. Submissions after May 10, fee is $40.00.
Schedule
8:30 AM Continental breakfast
9:00 AM-12:30 PM Orientation to firearms safety
12:30-1:30 PM LUNCH
1:30-2:30 PM Firearms safety, (cont.), Range etiquette, Handling and Dry Firing
2:30-3:30 PM Target practice with NRA instructor and range safety officers
3:30-4:30 PM Beginner Shooting Match
4:30-5:00 PM Clean firearms
5:00 PM Award certificates