| | |
| --- | --- |
| | The Words of the Hanna Family |
ODP -- Original Divine Principle Workshop planned for 2 weekends
David Hanna
November 2, 2010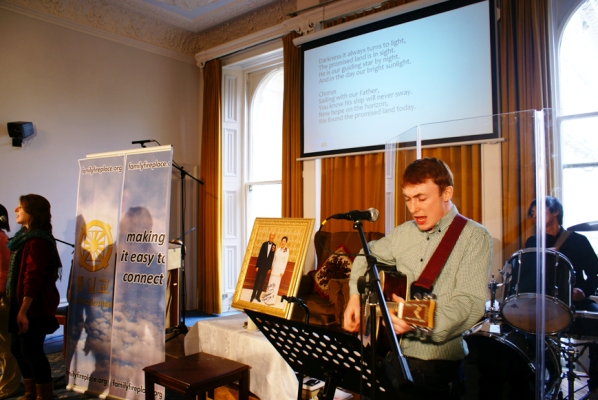 As you may recall, in the Exposition of the Divine Principle it is mentioned that more was left to be revealed at a later date. This refers to the "Original Divine Principle" which includes the current Divine Principle but combines it with significant new and quite lengthy additions from the teachings that True Father has shared since the 'Divine Principle' was published.
Father has said that the Original Divine Principle is the "Word" that our Heavenly Parent wanted to share with Adam and Eve in the Garden of Eden. With un-fallen Adam and Eve sitting on His lap, this is the content that God wanted to whisper in their ears.
Beyond the "Word" of the Original Divine Principle, True Father is conveying something even greater than the truth. He is showing us the way of True Love. For Father, there are no enemies. He wants to make a way to cleanse everything, everything in history and every person, so that all can be liberated and released from the sad consequences of the Fall.
Two Weekends
We have managed to schedule an ODP workshop to take place before the end of this year in Livingstone House, Kent, in the UK. This teaching of this important seven-day content has been arranged so as to cover two consecutive weekends:
Part One: November 26-28 (Lecturer: Mr. Tim Miller)
Part Two: December 3-5 (Lecturers: to be announced)
If you would be interested in attending either or (ideally) both of these weekends, please reply to us to reserve a place, indicating which workshops you would like to attend and whether you want to do so on a residential or non-residential basis.
FFWPU members from outside the UK are most welcome to attend.
The Schedule
Presentations will be one hour long. There will be two on the Friday evening, seven on the Saturday and six on the Sunday. A program is attached.
First Lecture begins: 7.00 pm on Friday
Last Lecture ends: 5.30 pm on Sunday
Fees per weekend: Residential £50 per person
Non-Residential £25 per person
Residential includes basic accommodation, supper on Friday night, three meals on Saturday, breakfast and lunch on Sunday.
Non-Residential includes lunch on Saturday and Sunday but no other meals.