| | |
| --- | --- |
| | The Words of the Hanna Family |
Women of Tomorrow -- 1st Event -- CARP sisters + Women's Fed = the start of a beautiful relationship
Patrick Hanna
March 26, 2011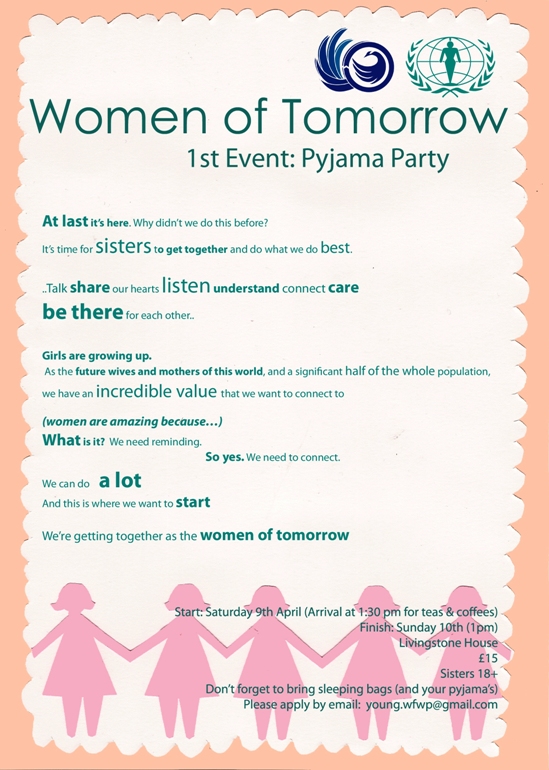 This is a post to spread the word about the upcoming event for young women of the movement to come together for each other and look towards their future roles -- as the "Women of tomorrow".
This is the info that has been sent around (if you haven't yet heard about it) about the first event -- a weekend pajama party -- please have a read, have a look at the flyer, and get in touch: 9th-10th April -- CARP Sister's Workshop -- "Women of Tomorrow -- 1st Event " -- Livingstone House/£15: This is a 1 day (overnight) workshop for all 18+ Sisters -- a collaboration between CARP and the Women's Federation, and the first in a series of events to get together, get connected -- and support each other as young women of the Unification Movement, the Women of Tomorrow.
There will be quality time shared together -- so please take a look at the attached flyer, and the facebook event and apply ASAP. Already, quite a number of people are planning to come and many mums are getting involved as well -- so if you have any questions please be in touch.