| | |
| --- | --- |
| | The Words of the Hanna Family |
Women of Tomorrow: Call to Action!
Patrick Hanna
June 13, 2011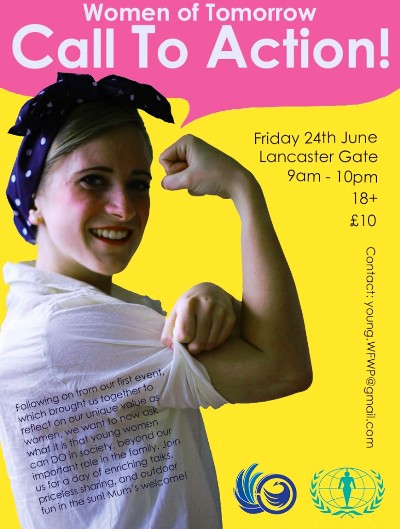 Dear Sisters,
After the 1st collaboration between CARP and WFWP – the 2nd event has been lined up for 24th June. Check out the poster below, the facebook event, photos from the 1st event, (www.tparents.org/Library/Unification/Talks/oConnell/oConnell-110422.pdf) the report from the 1st Event, and be in touch by email ASAP, remember this invitation itself is a call to action!
Following on from our first event, which brought us together to reflect on our unique value as women, we want to now ask what it is that young women can DO in society, beyond our important role in the family. Join us for a day of enriching talks, priceless sharing, and outdoor fun in the sun! Mums are welcome too!
This is a Collaborative CARP/WFWP event for all 18+ Women: the cost will be £10 for the whole day program. Please contact/apply by sending an email. (Please be in touch with any questions and applications).