| | |
| --- | --- |
| | The Words of the Jenkins Family |
America Doing Well In Inter-religious Peace Sports Festival
Michael Jenkins
July 6, 2007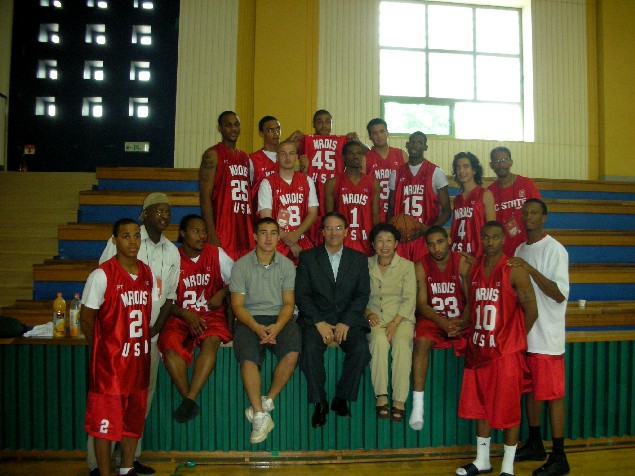 We have been supporting our teams here in Onyang, Rev. Greg Carter has put together an impressive lineup to go for the gold in track and basketball - soccer too!! Rev. Carl Rawls and Representative Anderson are supporting judges. Rev. Lowery is here and inspired. He did the world tour last year with the 120 religious leaders. He is a major leader now for ACLC. One year ago he didn't even know the ACLC!! Rev. Adruma Victoria and Kiah are here helping the teams and performing in the evening performances for University Presidents, dignitaries including sports officials, civic leaders and professors from all over Korea. Rev. Daryl Gray has brought a top basketball team composed of women from schools in Canada - from Vancouver to Montreal. They may win the gold in Women's basketball.
Our American men's basketball team has a good shot for the gold!! Lithuania, the defending champions are very tough. Our American basketball team is now 2 - 0 in competition. Pray for victory Rev. Rawls said that we should go ahead and report that the American team got the gold. This team is composed of youth from America many of whom are inner city young people - many lives are being transformed through this. Several second gen are on the team.
We have a good chance for three medals in track also. Maybe the gold.
Thanks.
MWJ