| | |
| --- | --- |
| | The Words of the Jenkins Family |
Texas Victory - Wonderful Celebration
Michael Jenkins
November 16, 2007
Dallas, TX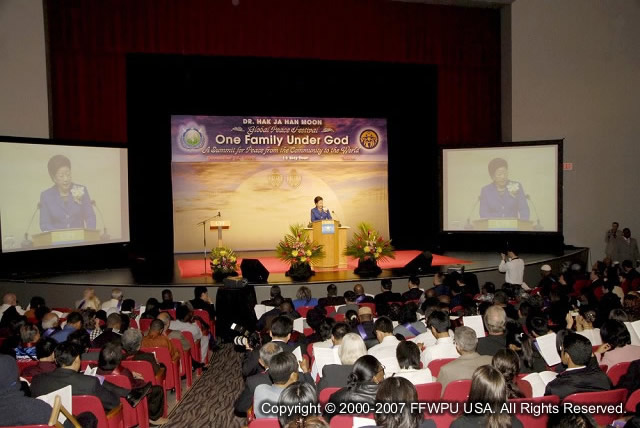 Dear Family,
The Texas family went over the top of any event in the history of our movement in Texas. Over 1,000 came to hear the message of "One Family Under God". The movement is growing.
Noted Super Bowl Champion of the Dallas Cowboys, Everson Walls, came and gave support for the UPF and the Global Peace Festival. Esther Davis and Fred Jones did much to make it all come together.
Over 200 Youth and Collegiate Ambassadors for Peace were appointed. They were led by Alex Buessing and Kayo.
The clergy and the Ambassadors for Peace went all out for this event. Dr. C.J. Phillips organized buses from many churches.
We have gone to a new level. Rev. Herndon, a U.S. Army Chaplain, and Rev. Edwards gave beautiful messages. Pastor Barrett really touched the audience with his testimony of how True Parents brought his marriage back together.
It was beautiful.
Ms. Dottie Peoples, a Grammy- award-winning singer, lifted our hearts with the greatest of Gospel.
True Mother was happy. Congralations, Rev. Hernandez and the Texas district.
Sincerely,
MWJ