| | |
| --- | --- |
| | The Words of the Jenkins Family from 2008 |
Letter to Washington Family Church Community
Michael Jenkins
June 6, 2008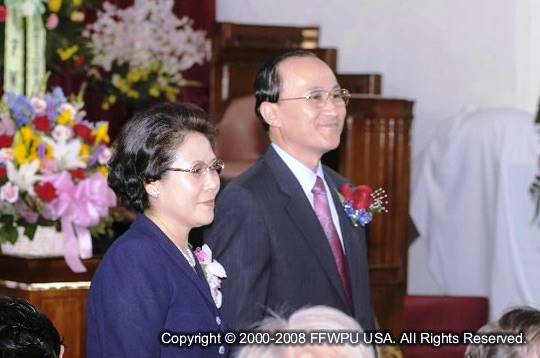 Dear Blessed Central Families,
True Parents have begun a new dispensation for America through the appointment Dr. Pyung Hwa and Mrs. Julia Kim as the Co Presidents of FFWPU North America Region I (Continental Directors).
On Saturday, June 7 from 4 - 6 pm at the Washington Family Church National Cathedral on Columbia and 16th we will hold their historic inauguration. We ask that all families from DC area come for this and participate in the unfolding a new history for the American Movement. Also, Ambassadors for Peace and clergy are most welcome. (Dr. Kim's first Sunday service will be given on Sunday, June 8th at 11am at our 43rd St. Sanctuary in NY. All NY and NJ families are encouraged to come.)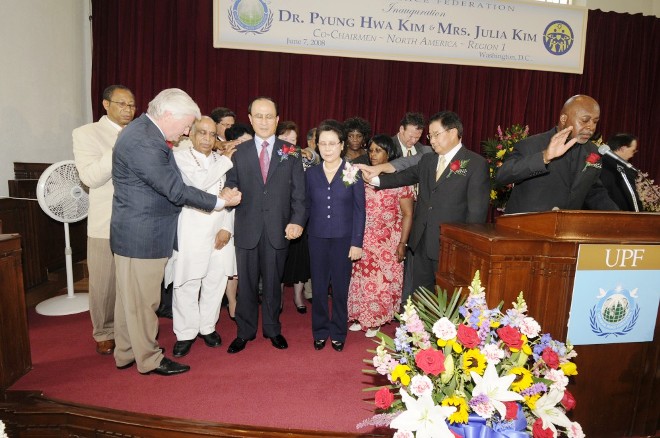 We have already had a few days of meetings with our National Headquarters team and Vice Presidents and experienced through their sharing how much God prepared for this time. Having been in Asia for 24 years and 2 months and having developed very significant movements in many countries we could see True Parents profound wisdom in sending them for this new era in the course of the Elder Son Nation.
We sincerely ask that you come early. (We have installed additional air conditioning for your comfort.)
Let us join together with our sincere hearts to receive God's blessing so that we can fulfill God's Will for America and the World.
Sincerely,
Rev. Michael Jenkins
President
FFWPU USA