| | |
| --- | --- |
| | The Words of the Jones Family |
Hebden Hey Workshop 27th-29th May
Nicholas Jones
May 4, 2011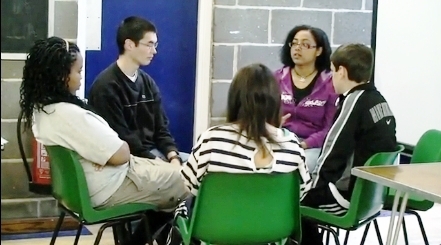 Hebden Hey Workshop 2011
The third annual Hebden Hey workshop will be running from the 27th-29th May 2011. This workshop is a wonderful opportunity for young people to learn and experience the Principle in an atmosphere of fellowship and beautiful surroundings. The workshop consists of a combination of lectures, group discussions, testimonies and physical activities designed to stimulate participants' desire to become better people and strengthen bonds between communities. The workshop parents will be Christopher and Sachiko Jones and the workshop will be coordinated and staffed by parents and elder second generation from communities in the North of England. The motto for this workshop will be "What difference can you make?"
Transport arrangements
For directions follow the link-hebdenhey.org.uk/directions.htm
Participants can be picked up from Hebden Bridge train station. Just call Chris Jones.
Summary
Venue: Hebden Hey Scout Center, West Yorkshire HX7 7AW
Fee: £30
Max no. of participants: 34
Dates: 27th-29th May
Arrival time 7.30 pm
Departure time 4.00 pm
Age: 11+
Apply by email to completed application form.
Remember to bring a signed workshop agreement form with you at workshop registration.
Contacts: Nicholas Jones, Christopher Jones