| | |
| --- | --- |
| | The Words of the Marsh Family |
7-7 Muslim Perspectives
Robin Marsh and Margaret Ali
June 30, 2010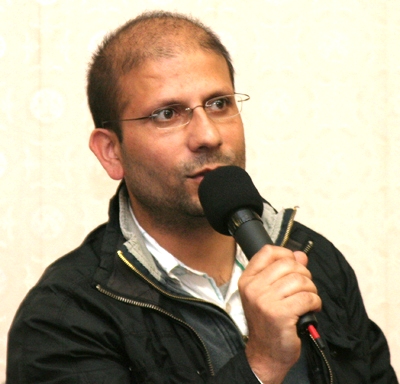 Five Years On -- British Muslims Speak Out On Impact Of July 7 Bombings
British Muslims give condolences, and provide findings for future resilience
Our first thoughts and prayers are for those remembering loved ones and friends lost or injured in the 7 July 2005 London bombings. This was the worst act of domestic terrorism Britain has ever experienced. The shock of finding that the perpetrators were young apparently well integrated British Muslims has caused many to question the role of Muslims in the UK.
The July 7 bombings affected British Muslims in an unprecedented way as questions about their loyalty, Britishness and the nature of their belonging in our society created endless discussion, academic research, government interventions and media speculation.
Today we add substance and authenticity to the debate. For the first time, 25 British Muslims explain in their own words what they were doing that day, how they were affected immediately by the bombings, and what lessons they draw now that five years have passed. The contributors, evenly balanced between men and women, include British born Muslims, immigrants and converts to Islam.
Edited by Murtaza Shibli, former Public Affairs and Media Officer of the Muslim Council of Britain (MCB), the book, 7/7: Muslim Perspectives will be launched on 7 July at the House of Lords, at an event supported by the Universal Peace Federation and European Muslim Research Center, University of Exeter.
The editor of the book, Murtaza Shibli, said "The voice and views of the ordinary British Muslims have been lost amongst the endless debates and analysis. This book offers a chance to find out what normal people experienced and how this watershed event has had an impact on their lives both as British citizens and as Muslims."
Canon Guy Wilkinson, National Inter Religious Affairs Adviser and Secretary for Inter Religious Affairs to the Archbishop of Canterbury, said of the book "Those responsible, we need to be reminded, were respecters neither of humanity nor of religion. If this book enables more people to be respecters of both, then it will have contributed to the wellbeing of British society."
Robert Lambert and Jonathan Githens-Mazer of the European Muslim Research Centre, University of Exeter, argue that a failure to hold a public inquiry into 7/7 has led to many misunderstandings about its causes. This in turn has allowed religiously observant and politically active Muslims to be demonised as 'radical' or 'extremist' by ill-informed commentators and politicians. For them "This is an excellent book that challenges Islamophobic accounts of Muslims that have grown alarmingly since 7/7".
In a joint statement, Robin Marsh and Margaret Ali of the Universal Peace Federation said, "The Universal Peace Federation (UPF) is supporting the book launch of '7/7 Muslim Perspectives' because facilitating dialogue and understanding between communities is central to UPF's vision. It is good to hear firsthand accounts from Muslim men and women. Through the humanity and compassion in their testimonies a wider common ground can be perceived by concerned non-Muslim Britons. This is particularly necessary at this time of tension over immigration and the rise of the BNP".
Seja Majeed Contributor to Book
Mohammed Amin, one of the authors who has lived in the UK since infancy, said "Many Muslims are still in denial about the relevance of the bombers' religious beliefs. However, if these bombers had believed that they would go to hell, they would not have carried out suicide bombings."
Fatima Khan vice chair of the Muslim Safety Forum and a contributor to the book said: "The events of 7/7 left their mark on millions. For me, one amongst the millions, they marked a shift in how I perceived the world and how it looked back at me. "
Notes to Editors
The book, 7/7: Muslim Perspectives will be launched on 7 July at the House of Lords, at an event supported by the Universal Peace Federation and European Muslim Research Center, University of Exeter.
You can download a leaflet about the book that contains information about the contributors and a sample chapter here.
The book is available for sale at: www.alibris.co.uk
For a Press Invite, comments or a review copy, please contact
1. Murtaza Shibli
2. Mohammed Amin
3. European Muslim Research Centre, University of Exeter
4. Robin Marsh, Secretary General, Universal Peace Federation UK