| | |
| --- | --- |
| | The Words of the Schellen Family |
Like a Voice in the Wilderness
Hermine Schellen
February 27, 2013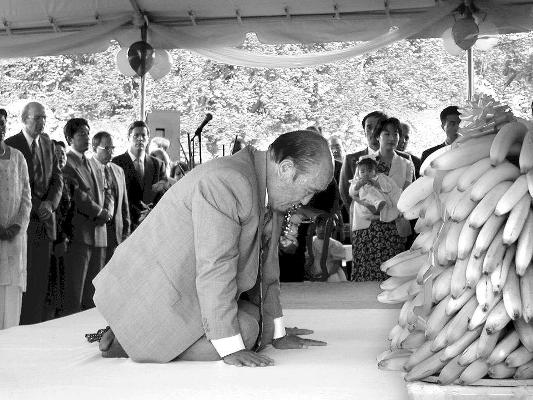 When I thought what words would best describe, a situation when you find yourself all alone with your Family. No Church Community around to celebrate Holidays or Sunday service together. I thought of the "Voice in the Wilderness". Especially a Day like Foundation Day, one is by far better off to be together with many other Blessed Families This became so clear to me after seeing so many wonderful photos from around the world from Foundation Day. I thought to myself the only positive thing about our situation is that it can help us to understand a little more God's Situation He endured for thousands of years all alone. While watching others being happy together in moments of Celebrations etc...All He could do is watch, but never be part of it. This is why I think God's Heart became sooo very lonely. We can never imagine really, how great His Loneliness was.
To add to my personal predicament, was the very unfortunate moment when I was at the Airport truly looking forward to represent my Family at this great Historic moment, of the Foundation Day Blessing in Korea with True mother and many other Blessed Families. However what happened was the exact opposite.
As you might have read in my previous blog After I checked in at The Emirates Airline counter I went to the Immigration counter and was told I can't travel because a certain stamp was missing. I was so surprised and shocked, cuz nobody told me before that I need this. All my dreams to be in Korea for this most historic event, crumbled brutally in front of me that moment. It was like all the lights went off, and I was standing all alone in the dark. In meanwhile I saw many nice photos on FB about the Event, although it was so nice to see this, at the same time I was reminded even more that we don't have a Church Community, as I said. That was the toughest thing to endure so far, Don't you think that its so much nicer to be together with many other Blessed Families on Holidays? And celebrate together? Rather then just being with your own Family? And that for 15 years now.
Dear brothers and sister, count your Blessings and truly appreciate if you have a nice Church community or other Blessed Families around. It is so precious in deed. Thank you