| | |
| --- | --- |
| | The Words of the Cisse Family |
Hoon Dok Hae! -- Heavens Challenges Me to Substantialize
Catherine Cissé
November 22, 2011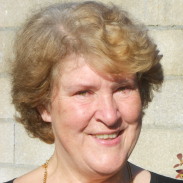 No matter what, Hoon Dok Hae has always been a very fearful thing to attend. Because, in a short while, Heaven challenges me to substantialize my comprehension of the God's Words of True Love.
Like a little child that starts walking, and sometimes stumbles, I lost balance last week, forgetting to smile, may-be like God and even True Parents smile watching us coming back to Them. Instead of feeling proud learning to master True Love.
I judged some brother and sisters to cause me to stumble. Because of that, my consciousness turmoiled me, and at first, wanted to flee from fellowshipping with them to the point of not even attending Sunday Service, because of it.
I resumed attending Sunday Service, as I determined, the church is the best place to grow our hearts while celebrating Heaven, which helped to go for resolving my relationships.
The key to my determination to break through has always been Hoon Dok Hae (Editor note: Gathering and reading Father Moon teachings). It has always helped me remember the infinite patience of God, and True Parents for us, and has led me in righteous prayer.
Now, I sit and write letters of apology, while in fellowship at the Paris Unification church center.
I learned once more that Hoon Dok Hae is for our self to change and grow before being for others.
And I thank God and True Parents.