| | |
| --- | --- |
| | The Words of the Cisse Family |
The Conscience is the Heart!
Catherine Cissé
January 13, 2012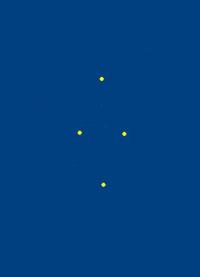 This is exactly what was shown to me: the Purpose of God's Will: the 4 Positions Foundation!
Seemingly floating in the unlimitedness of the Universe, each position autonomous and independent yet absolutely and consciously love and enjoy each of the three others. Each a full golden position of equal value...
The spiral of Fibonacci came to mind, justifying each position to stand on its own...
An asked question: 'When was the last time you offered a condition for your husband?' had me realized to have done my best for him, but not have done any real condition, just out of love, just FOR him, since a long time.
That had the final impact on me as to decide a personal goal related to my marriage, this year.
So the vision. So unceasingly asking God: how to do, what to say?.
Now Hoon Dok Hae with "Blessing and Ideal Family" and more, (happily applying to read the book on True Parents in the evening), God/Her now encourages me to listen to what God/He says.
With the Book of Love, Father reveals that Love always exists. It is an unsubstantiated heart that prevent a relationship to last" and also clearly indicates: "the Conscience is the Heart"...
The Conscience is the Heart!. To the UTS graduates, in 1995, Father says to them: "strengthen the power of your conscience to possess the true love of God". And: "I really want to encourage you to strengthen your conscience, fiercely challenging your physical desire". And closing His address with "before winning this battle (to defeat the force of Satan's selfish desire on the cosmic level), equip yourselves with the unbreakable power of the conscience to possess the true love of God".
To strengthen the power of Conscience sustains Heart. Wow!
To listen to the urge of the Conscience is the way to reveal Heart.
To challenge the physical body to follow, even if reluctantly.
Externally, like visiting people, or brothers and sisters, even though our physical senses can't like them yet.
Internally, like be respectful to Father's real directives, even though our mind refuses them.
It is becoming clearer as how to prepare, nurture, save and protect the purpose of God's Will.
It is a deep pleasure to begin to comprehend the essence of Father's teaching us.
Heart says: Thank you. And: Happy!