| | |
| --- | --- |
| | The Words of the Cisse Family |
A Lady in a Subway!
Catherine Cissé
March 6, 2012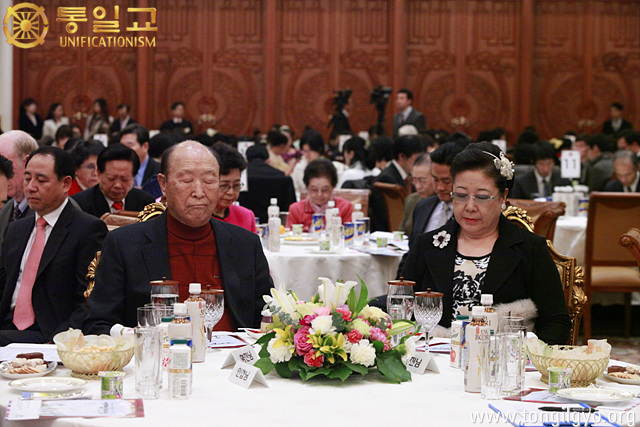 Sun Myung Moon January 24, 2012
In a subway, going to join others to celebrate God, this past Sunday, I was reflecting on the Sermon that would be offered this time. That is because the person who usually gives theme to meditate inspires very much. As much as telling him, this time: "you know, each time you speak, there is always one or two points that make me want to ask you, after what, if you could bring specific sermons just about each of these."
This time, the development turned around the theme: "Revelation".
From THE revelation (Messiah) down to every smaller revelation each one receives to answer his/her call to participate in making THE revelation full and complete. Very passionately.
Because of that, I thought of a lady in the subway, on my way to the Service.
Noticing she was reading the Bible, I asked her: "from the few things you just read, what interested you most?" She said: "I'm looking for the verse that says "that he gave his only begotten Son, that whosoever believeth in him will be saved"
Thank God, I remembered John 3:16.
She asked, then, if I was a believer. To understand all the impact of such a remark, it is more common, in France, to have other races be believers and be natural with it.
She also asked the question that always comes next, when the answer is yes I am, where are you from? That is because it is very well acknowledged that we, the White French, don't believe anymore, in God and in our religion.
The third question naturally came: what Church? Unification Church...
She knows it. As it is, a Church. One that is cried out and feared, but a Church... I didn't succeed, this time, to give that little sparkle that could have helped her to switch from her Sunday service to ours, at least for that one time, even though when our ways went to different directions, she couldn't simply go on, always turning her head back to me, with desire for more of our talking.
But, we were both so much "in it" that neither she nor me thought of exchanging a telephone number, etc...
So, I thought of her during the sermon, so convinced that she would have liked it.
"A lady in a subway..."