| | | | |
| --- | --- | --- | --- |
| | The Words of the Kone Family | | |
Peace Rally in Yamoussokiro, Cote D'ivoire (Ivory Coast)
Moriba Kone
October 7, 2006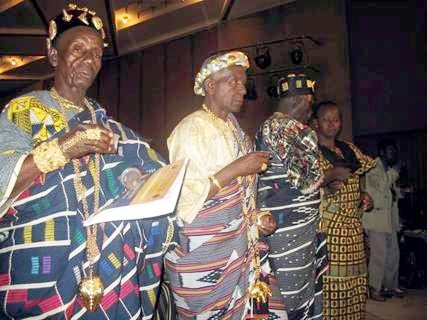 The Rally took place on the 7th October -2006 in the Salle de Fete de la Mairie-Yamoussokro, Cote DíIvoire.
Yamoussokro is the birth place of the first President of Cote DíIvoire and it is also the political capital. It is situated at approximately 240 km from Abidjan.
The Program started at 10.00 and ended at 12.30 p.m.
The Rally was well attended by the Ambassadors of peace from Yamoussokro and also the members of the executive committee from Abidjan including the national president of UPF and 2 members of parliament.
There was in total 483 new guests. They consisted of:
1 Regional prefect
1 Departmental prefect
Town council of Yamoussokro
20 chiefs
30 professors
16 doctors
NGO and Youth group leaders.
According to the impressions given by the participants most of them were touched by the message of peace and they think that itís only through this kind of message of establishing ideal families that we can establish an ideal world.


Download entire page and pages related to it in ZIP format


Table of Contents


Information


Tparents Home