| | |
| --- | --- |
| | The Words of the McLackand Family |
Expanding Character Education Trainings in Indonesia
David McLackland
August 9, 2012
UPF -- Indonesia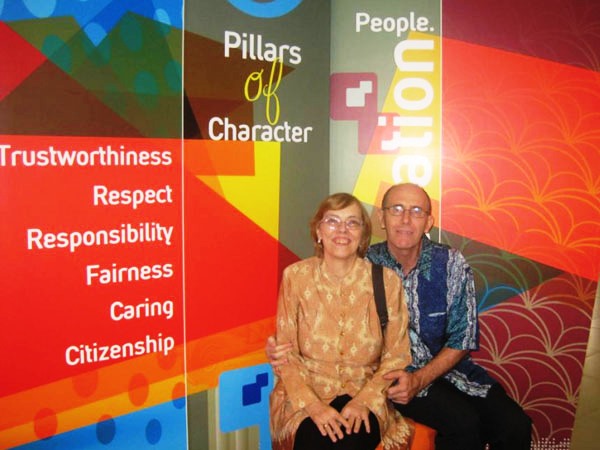 Jakarta, Indonesia -- UPF-Indonesia expanded its character education and leadership seminars to more schools and universities.
With the theme on "Learners Today, Leaders Tomorrow," more than 150 participants, mostly educators and parents, attended a seminar on leadership and character building at the Bodhisatta School in Tangerang on May 26. The Founder of the school, Ven. Aggadipo Thera, gave the Welcoming Remarks. Mrs. Ursula McLackland, Secretary General of UPF-Asia, spoke on the topic "Raising Good Leaders Through Character Education in the Family and Community." Mr. David McLackland, Education Director of UPF-Indonesia, presented a lecture on "Character Building for Peace."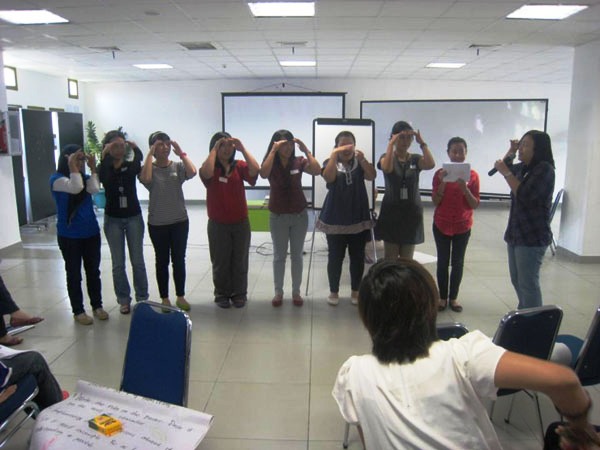 UPF was invited by BINUS University to gave a half-day teachers training program for all of its 56 National Character Building lecturers on June 1. Mr. Antonius Gea, head of the university's Character Building Development Center and an Ambassador for Peace, helped arrange the program. As character education is integrated into all BINUS University programs, presenters aimed at letting the teachers understand character education in the framework of life goals. Mrs. McLackland gave a presentation on the topic of "Effective Character Education." Many participants were responded positively during the question-and-answer session.
Mrs. Elsie Bait, principal of BINUS International School, invited UPF to conduct a half-day teachers training program for its kindergarten and elementary school teachers on June 6. Around 60 educators attended the program as part of their semester-break Enrichment Program. Mrs. McLackland explained the heart, goals, and methods of effective character education followed by hands-on practical group work. The participants were divided into groups according to their teaching level and given the challenge to brainstorm ideas for a mission statement and its application for their respective classes. The participants engaged in lively discussions, and each group was asked to present their findings. Many participants shared about new ideas they hope to implement through this program and look forward to the next training.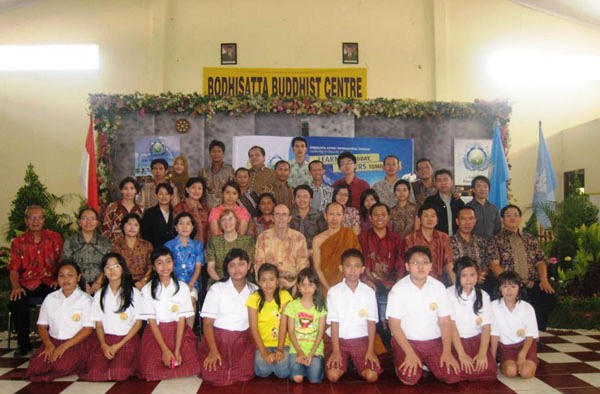 UPF was invited by Sriwijaya State Buddhist College to conduct a half-day seminar on "Character Building Based on Universal Values" on June 27. More than 500 people participated in the seminar. Mr. Sapardi S. Ag., Chairman of the college, gave the welcoming remarks. Mrs. McLackland gave a presentation on "The Need to Educate for Character" and showed a video introduction to UPF. In the second part of the program, the participants were shown an inspirational video, "Ryan's Well," about how a six-year old Canadian boy determined to build a well for impoverished African children. This developed into the Ryan's Well Foundation, which has built more than 700 wells all over Africa! Mr. McLackland then spoke on "Discovering Our True Identity." At the end of session, Mr. Ag was appointed an Ambassador for Peace, and plans were made for further collaboration.
In cooperation with Yayasan Aldiana Nusantara (YAN Foundation) and Sekolah Tinggi Ilmu Ekonomi Ganesha (Ganesha College for Economics), UPF organized a one-day seminar on the theme "Guidance Counseling and Educational Character Building for the Future of the Nation" on July 12. More than 120 participants, mostly educators and post-graduate students, attended this seminar. Mrs. McLackland gave a presentation on "Guidance Counseling and the Importance of Mediation in Conflict Resolution" followed by a video introduction to UPF. In another session, Mr. McLackland spoke on "Education for Character: Building the Future of the Nation."