| | |
| --- | --- |
| | The Words of the McLackand Family |
Family Seminar Held at a Theological School in Jakarta
Ursula McLackland
March 14, 2014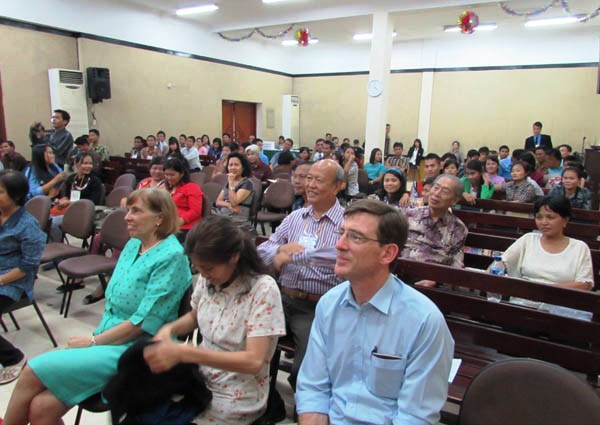 Jakarta, Indonesia -- To counter the rapid decline of marriage and family in Indonesia, the STT Sunsugos Theological Seminary in Jakarta and UP-Indonesia jointly organized a seminar on March 14, 2014 on the theme "Family and True Peace in the Society, Nation and World" on the campus of the school that currently trains 150 young Indonesians to become pastors in various churches throughout Indonesia.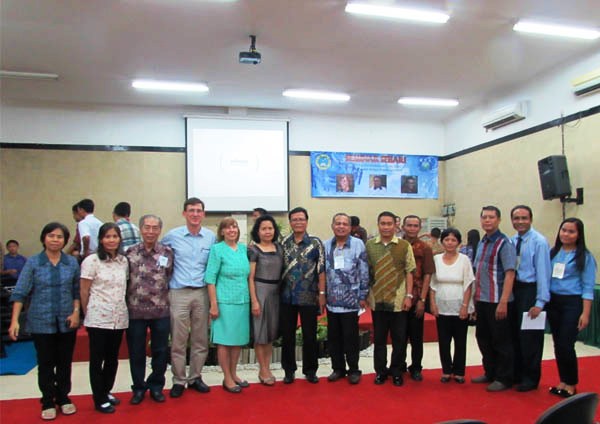 The UPF presentations on Marriage and Family: Cornerstones of Society given by UPF-Asia secretary general Mrs. Ursula McLackland and the Family as the School of Love presented by UPF-Indonesia secretary general Rev. Edgar Tanate emphasized the importance of keeping purity before marriage and fidelity in marriage as the foundation for happy and healthy families.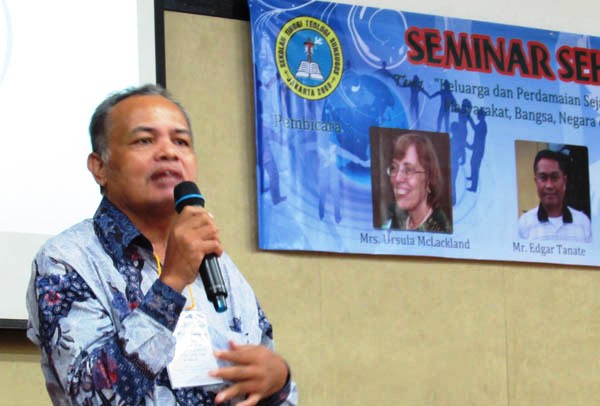 Based on the UPF founders' teaching, the presenters freely spoke about the significance of conjugal love between husband and wife, which stimulated the students to ask many questions that may have troubled their hearts. Fr. Gabriel, the principal of the seminary and church pastor for 30 years, said that he had never experienced sex being discussed in church and asked whether UPF would be ready to teach this important content in their church, too.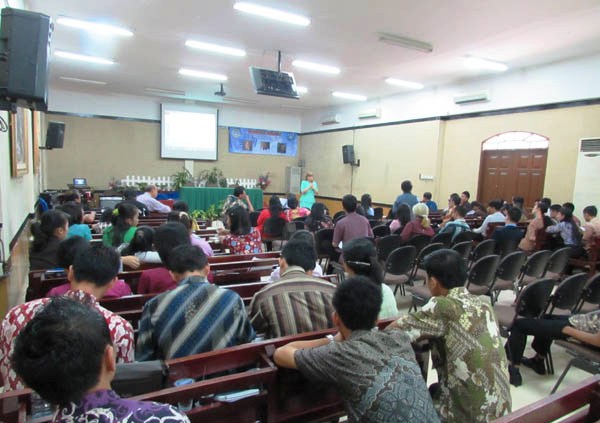 Mr. Martin Sirait, Ambassador for Peace and member of the faculty of STT Sunsugos, expressed his deep satisfaction with the result of the seminar and proposed continuous cooperation between the two organizations. He hopes that UPF will be able to assist the school in character building, community service and interfaith relations. He also asked for UPF support to turn the school into an English-speaking campus in order to equip the students with the necessary skills to become English teachers and financially self-sufficient in the future.