| | |
| --- | --- |
| | The Words of the McLackand Family |
Character Education Programs Launched in Medan, Indonesia
Ursula McLackland
June 17, 2014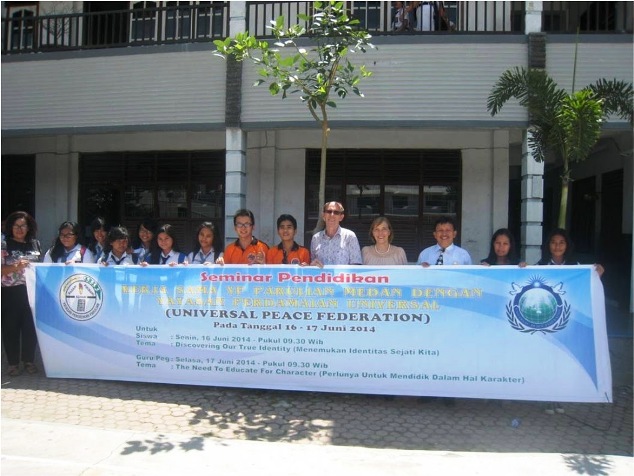 Medan, Indonesia -- To respond to the urgent need for effective character education, UPF is expanding its character education programs to the Parulian schools in North Sumatra, starting with its central school in Medan on June 16, 2014.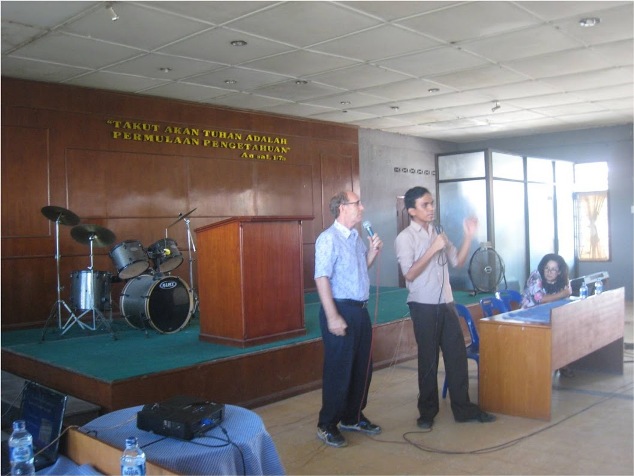 Mr. Tropinus Tambunan, principal of the Parulian High School, opened the seminar with words of guidance to 300 high school students who had an assembly that morning. Afterwards Mr. David McLackland, education director of UPF-Indonesia, gave a presentation on "Discovering Our True Identity." During the question and answer session, students responded with very relevant and sometimes challenging questions about how to apply the content of the presentation to their daily lives. To conclude the program, members of the Asian Leadership Training led the students in song and dance.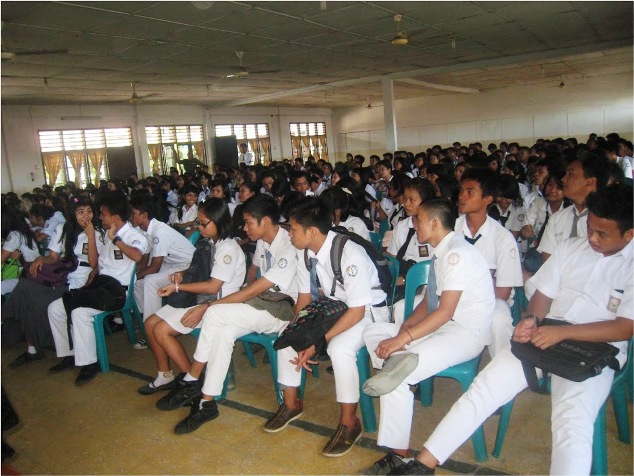 The next day, the school asked UPF to train their teachers in character building. Mrs. Ursula McLackland, secretary general of UPF-Asia, taught 80 teachers about "The Need to Educate for Character" and opened up the floor for discussions. As the teachers grappled with how to improve their students' character and help them grow into mature and responsible adults, it was decided to continue these character education programs jointly organized by the Parulian Schools and UPF on a monthly basis.