| | |
| --- | --- |
| | The Words of Sun Myung Moon from 2008 |
A famous household in a nation
Sun Myung Moon
March 16, 2008
Peace Palace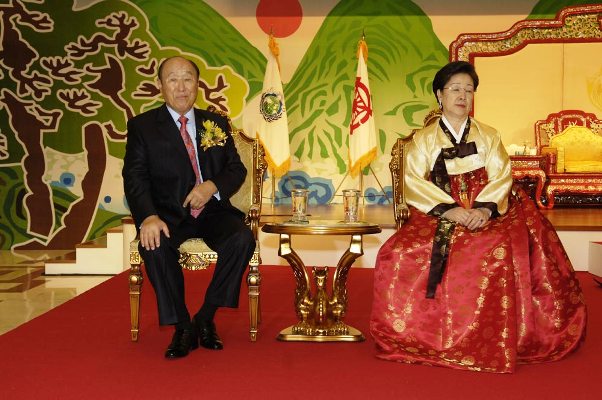 Sun Myung Moon and Hak Ja Han January 1, 2007
Summary of True Father's words:
120 members of the WFWP took part in this morning's Hoon Dok Hae.
If a famous household in a nation, does not do everything they can to allow their nation to prosper, that household will decline.
People of this world, who stand in a position like that of Rachael and Leah, fight between themselves each boasting that they are from a famous household.
I named Shin-gook, my grandson, after my granduncle.
As I near 90, I enjoy most being a grandfather, though it is not easy!
There are some who talk ill of me in Korea but I am well-known outside of Korea. Wherever I go, the members of parliament and leaders come to see me.
I do not go to the place of conflict; I call those who are in conflict and educate them.
Coffee in Kona is famous. I'm thinking of educating people using coffee.
True Father then asks Rev. Peter Kim to give a report on their visit to Hawaii. Rev. Kim talked about Hawaii and the location of Kona. He disclosed that True Parents recently purchased a coffee farm in Kona. Rev. Kim also introduced some of the plans True Parents had for Kona.
Hoon Dok Hae concluded with Rev. Kim's prayer.