| | |
| --- | --- |
| | The Words of the Sun Myung Moon from 2011 |
The Little Angels and the Universal Ballet, should convey the tradition to our children
Sun Myung Moon
June 5, 2011
Excerpt
Yeosu, Korea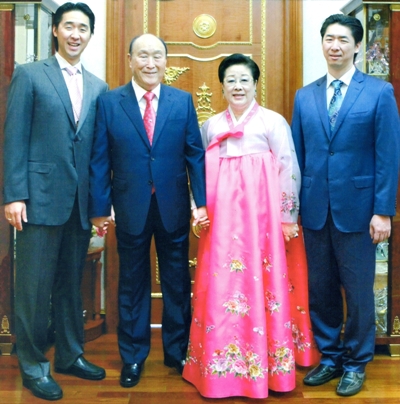 The well-known Little Angels and the Universal Ballet, whose standard is world renowned, should convey the tradition to our children who are receiving their education.... The Little Angels' school will increase in fame. A time will come when parents who have children enrolled at the Little Angels' school will promote the school while going on a historic tour of the world with their children -- with those children being educated there. Those children will, from now, learn from my teaching materials and textbooks. If their parents do not know this, they will become pitiable parents. It is the tradition that is used to raise the people of one's nation and the world -- the tradition of the history of heaven shall be connected from the individual to the family, tribe, and nation....
Now you should all become tribal messiahs. There is nothing else you need to do. There is no need to do witnessing somewhere else....
I connected and blessed everything -- from such issues as the world, to heaven and earth and the spirit world -- in order to align all of the history of heaven and earth and bring it beyond all obstacles. Everything has been finished.