| | |
| --- | --- |
| | The Words of Sun Myung Moon from 2011 |
When one is with the heavenly fortune, they will be able to exist eternally
Sun Myung Moon
June 12, 2011
Hoon Dok Hae on 5.11 by the H.C.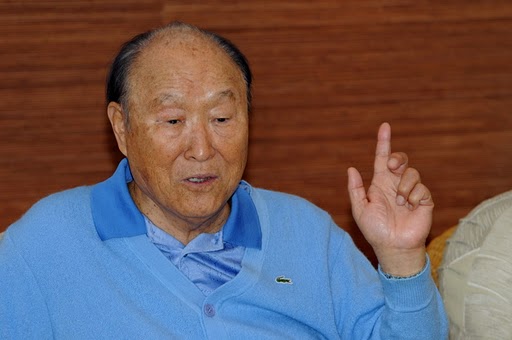 Rev. Yang read Father's speech book # 24, titled "Time and Mission."
Father said "The purpose of pioneering must be in full accordance with the purpose of the whole, and when one is with the heavenly fortune, they will be able to exist eternally."
At 6:30 a.m., Father told Hyung Jin Nim to talk about the significance of the symbol of the Unification Church. Then Rev. Yang made his report on his participation as the vice-president of UPF International at the inauguration ceremony of new presidency in Nigeria.
After coming back from fishing, True Father had dinner with Mr. Farley Jones and his wife, who is a lawyer in NY and one of the board members of UTS.