| | |
| --- | --- |
| | The Words of Sun Myung Moon from 2011 |
Yeosu and Suncheon
Sun Myung Moon
June 23, 2011
Hoon Dok Hae on 5.22 by the H.C.
Cheon Hwa Gung in Las Vegas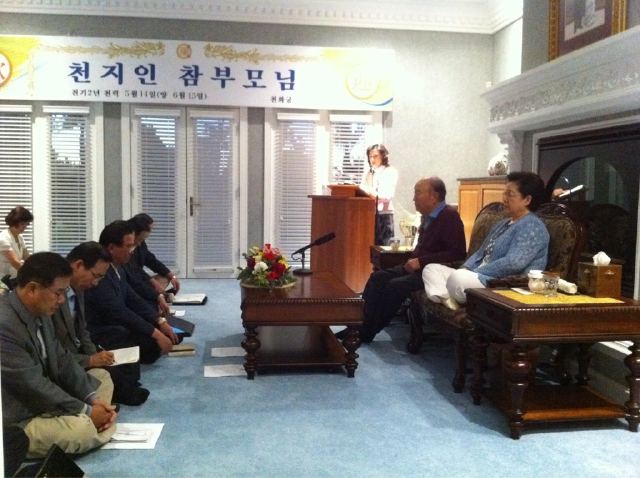 Note: These notes are taken from a Peace TV video clip. They cannot be published as definitive texts and should never be used in the future as an "official" publication of True Father's words. However, they do provide a good idea of the "spirit" of the message. -- Rev. Katsumi Kambashi
Mrs. McDevitt read Father's speech given on Tuesday, Sept. 30, 1969.
"Yeosu and Suncheon. I am planning to realize what I had said to do in Suncheon, shifting from Yeosu. The idea of investing $7 million to make a hotel has been put on hold by Yeosu city and so I visited Suncheon this time. Suncheon is the only place where all kinds of birds in the world come to lay eggs. Where in Korea can I connect the providential outcome in Las Vegas? It is only Suncheon."
"Persian dynasties were great surviving between the East and the West. Monarchies in the democratic world, under which the governments are changed every couple of years, are like games.