| | |
| --- | --- |
| | The Words of Sun Myung Moon from 2011 |
A baby in the womb knows everything that happens
Sun Myung Moon
September 6, 2011
Hoon Dok Hae
Cheon Jeong Gung on 8.8 by the H.C.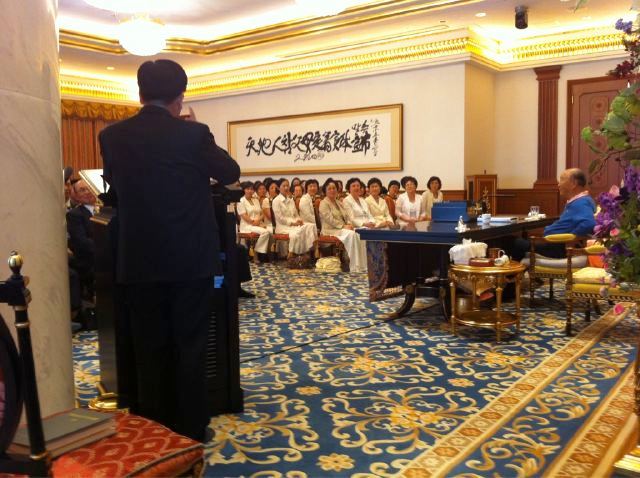 Note: These notes are taken from a video clip of the web page Peace TV. This translation cannot be published as definitive texts and should never be used in the future as an "official" publication of True Father's words. However, they do provide a good idea of the "spirit" of the message. -- Rev. Katsumi Kambashi
"What is the name of the famous museum in France? (The Louvre) What is the monster at that museum? (Mona Lisa)"
Father suddenly picked one brother and told him to sing a song saying he must be a good singer. While he was singing, Father made comments on the lyrics and danced to the song on the chair. After the song, Father asked him his age (65 years old) and said "You are older than me. (Everybody laughed)"
Father was actually surprised since he looked much younger.
"A baby in the mother's womb, by listening, knows everything that happens around her."
Father read his speech from page 1 to 18 and made comments, in many times saying 'You do not know what it means."
After the meeting, True Parents flew to Yeosu and watched a soccer game with trainees at the Cheong Hae Garden. Then True Parents went to Geo Moon Island to see the 'Ocean Cheon Jeong Gung Hotel,' where a dedication ceremony of the building will take place on 8.8 by the H.C. (September 12, 2011).