| | |
| --- | --- |
| | The Words of the Blanchard Family |
Now a young girl is studying deeply
Remi Blanchard
July 23, 1970
Beirut, Lebanon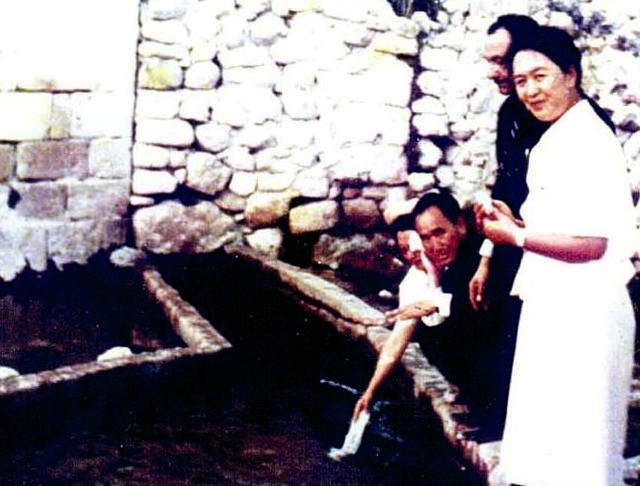 Sun Myung Moon and Young Oon Kim in the middle east -- August 1965
During this month some good people have been contacted on the street. Three have heard the introduction of Divine Principle. Now a young girl is studying. She wants to leave the confusion of the world, step by step she learns. We shall see.
My Lebanese people have many sects represented here. In one of the temples they show through decisive songs (fully different of the sweetness of the Arabic fork songs) how they want to be children searching to leave the satanic world.
The nature of Lebanon is very beautiful, mountains, sea, country with many fruits all year around, but man keeps that for himself without sharing it with God.
This month, one night, Carlo Zaccarelli, missionary in Damascus [Syria] visited me. We passed the night together looking at the news of Families and praying for our Arab countries.
We feel our Father walking alone. Together, brothers and sisters we are with the same heart of a child. Let us grow to perfection! My Father, showing man your love, your truth, and your faith that all of us need.
In the name of True Parents Monsey! Monsey! Monsey!
Remi Blanchard