| | |
| --- | --- |
| | The Words of the Blanchard Family |
During this month, our Father gave us a small center
Remi and Corry Blanchard
February 7, 1971
Beirut, Lebanon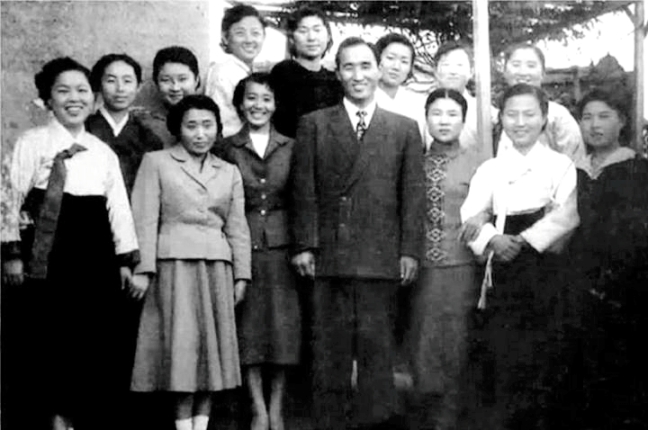 Dear Mr. [Young Hwi] Kim,
Thanks to our Father and all family in Korea to do so many conditions to attract the Christians to our family. We see here the result.
During this month, our Father gave us a small center where the family can be born. We restore things after things in it.
Henry understood the principles. He slept already night with us. But he is not moving in the center yet. The friends around him change so many times his mind.
God's Day was wonderful with him on the mountain. God was really present.
Some students came regularly and helped Henry to understand more and more our transitional period.
Bessie, a girl who studied the Divine principle last year came back. She has many problems but wants to come in the family. We hope this month will bring a good harvest. Last Sunday Henry came to our center with a girl. We have many people who want to know about God. Our fight will continue to get God's love.
All our love to you and all our family over the world,
In the Name of our True Parents,
Remi and Corry Blanchard