| | |
| --- | --- |
| | The Words of the Blanchard Family |
During this month more students came to the center
Remi and Corry Blanchard
April 4, 1971
Beirut, Lebanon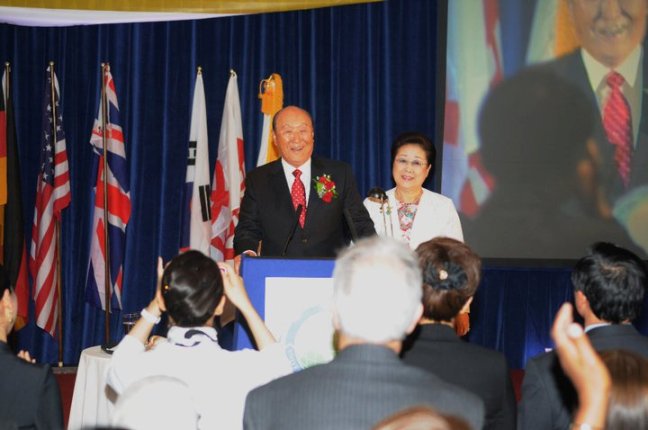 Dear Mr. [Young Hwi] Kim,
Thanks for the Way of the World which brought us so great strength. During this month more students came to the Center to study the Divine Principles. Ten new students heard the first part. Some of them are continuing to study slowly. Really our Father is inviting good people to take the restoration.
The condition in selling the Divine Principle book during 21 days did not bring people into the Center. But we found good contacts. In many houses they have called us "Jehovah Witness" who are cast out of the country. Through French and Arabic lessons we have also good contacts. Now we are making 40 days condition of prayer. Some days ago we met a man following a Lebanese one, Savior of the mankind" because he is doing miracles. One of his disciples came here. All the signs are to show the end. Last Saturday, "Parents Day," 6 students came. Two stayed all the night with us hearing our explanation of the meaning of this Day, showing that the parents of mankind are on earth. We are so grateful for our mother's nation who gives us all their love through letters, tape, conditions and prayers from France and Holland. Many new family members will be born in Arabic country.
All our love and prayers to all our family in Their Name,
Remi and Corry