| | |
| --- | --- |
| | The Words of the Blanchard Family |
18 visitors came to hear the introduction of The Divine Principle
Remi and Corry Blanchard
May 11, 1971
Beirut, Lebanon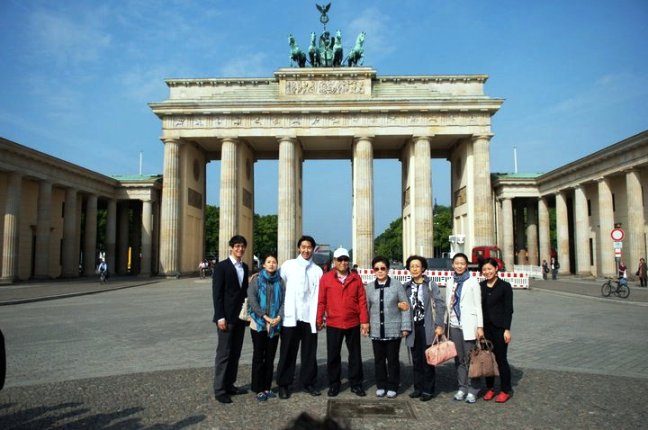 Thank you for The Tongil Segye Monthly which gives us great joy by its pictures. We hope in the future one can translate them for us.
During this month we fulfill a 40 days condition spreading invitations especially on the universities. Beirut has different universities (American, French, Lebanese, Arabic). The last two month the Lebanese university did a strike stopping courses during all this time.
18 visitors came to hear the introduction of the Divine Principle. Some have studied to conclusion. 12 of the students were Muslim. One of the reasons that so many students came on the Saturday or Sunday Meeting is that our Arabic students like to practice their languages. So the truth of God is spread for Christians. The problem is to accept Jesus did not fulfill his Mission. Muslim believes through the Koran that Jesus was not on the cross but a double. However they say their religions are based on Revelation! How to unify them? We see more deeply that only the same fight against communism in the future can unify them around the Divine Principle. Our Lebanon is beautiful giving happy life to our people, so we can understand Noah trying to save people. They were playing... continuing their life and the judgment came. We feel our Father is coming in a short time. So we give our best that Lebanon will be a part of his trip.
In the shoes of our True Parents that continue. All our love to our brothers and sisters.
In the Name of Our True Parents
Remi and Corry Blanchard