| | |
| --- | --- |
| | The Words of the Blanchard Family |
We read the Divine Principle in Arabic
Remi and Corry Blanchard
October 9, 1971
Beirut, Lebanon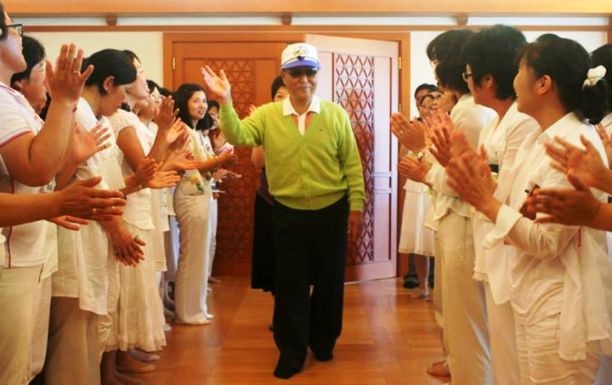 It is all the time a great event to receive news from our family by the "Way of the World." We are very thankful.
In Beirut, we moved in a big center where two boys are living with us now with them, we could clean the center and make the necessary things (board table, etc.) that we can bring people to teach them Divine Principle.
Here in the new center the rhythm became stronger. The boys get up at 6:30, we pray in our Leader's room and from 7 to 7:30 we read the Divine Principle in Arabic. We already began meetings every Tuesday and Friday. Most of the time people come.
One new student, Christian, came almost every day. He has accepted the conclusion. He went with us on the street spreading pamphlets. His father is making problems now trying to get a priest to change his desire to joining us.
We just began to spread 4,000 invitations, so as more as we can we go to people. At 11:30 at night we pray in our Father's room. We have a very great hope to see our True Parents in the Middle East to give them a root of our great family.
We send all our love and prayers to our True Parents, to you, to Mrs. Choi and to all our Korean family.
In Their Blessed Name,
Remi and Corry Blanchard