| | |
| --- | --- |
| | The Words of the Jørgensen Family |
Report on the Norwegian Church
Ingrid Schneider [Jorgensen]
October 31 -- November 2, 1970
Second European Conference
Essen, West Germany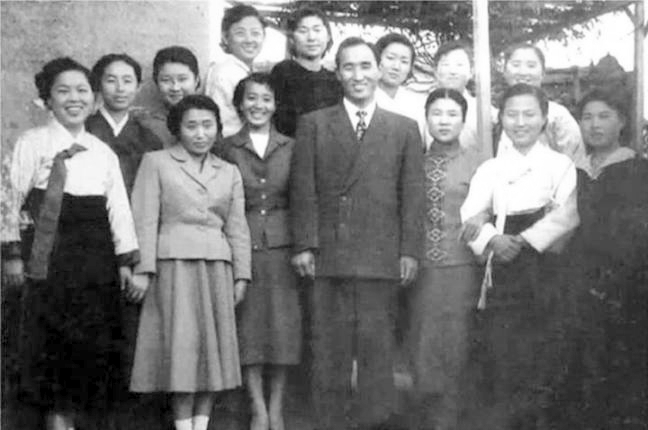 Paul and Chrystal [Werner] drove Friedhilde and me up in the car. They left the next day for Sweden. I found work in a mental hospital for women. The work was hard, and I was thankful to the Father I could leave after four weeks. But it had been possible to make contact with a girl who became the first contact in Divine Principle -- the first believer.
My next job as a pair in a Family left me free time to 'witness. I could go to the University to take a language course and I could invite people to my room. After a short time Father gave me a job in an office. I'm still working there and very free to go to the University where I can speak at lunch time. But Satan does not like this, the wife of my boss is very negative and I have been stopped from working several times by her.
Finally we achieved our first center -- a three roomed one. How God and the spirit world helped. Many apartments I could not get because I was German. But I found a lady who likes Germans.
We have three Norwegians and we witness on the underground or waiting for buses. After the conference in Tokyo the Father guided me to a newspaper which had an article about the Tokyo conference, by a girl reporter. I could make contact with this girl. The girl is responsible for the South Vietnamese press. I could visit her in his office and get more anti-communist literature.