| | |
| --- | --- |
| | The Words of the Jørgensen Family |
We returned from the European Conference with energy
Ingrid Schneider [Jorgensen]
December 1, 1970
Oslo, Norway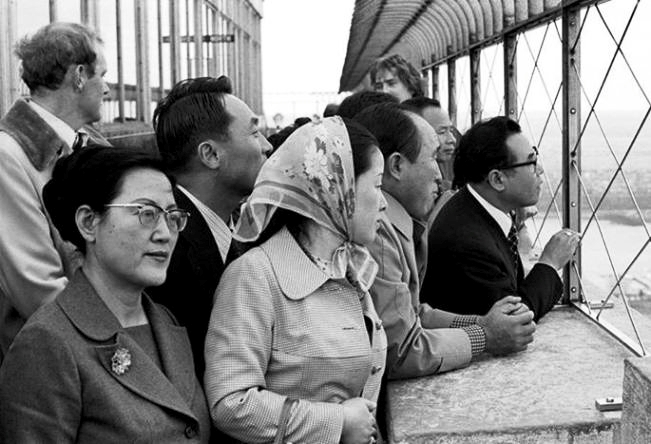 Dear Mr. [Young Hwi] Kim,
We were most thankful and happy that 3 of us from Norway could attend the European conference in Essen. It was a rewarding experience to unite brothers and sisters from all over Europe and to share deeply with each other. I could see so much more clearly how we have to make every effort "to present unified front".
That is one of the reasons why 3 Norwegian members decided to spend some time during the coming 2 months in Essen or may be in other European Centers, too. As we have not the possibility for regular training course yet, a stay in a big Center in another part of Europe could serve as a substitute for that and at the same time a deep personal bond between the members of the 2 countries.
We returned from the conference with energy and renewed determination to really make great progress for Father's work in this country. As a result of our more intensified person to person Witnessing some new people have already visited the Center since. We have also started to wear the sign all the time and it turned out to serve as a very good means of making contact. People have been walking up to us asking about the significance of the sign.
As it is nearly getting too cold for outdoor witnessing, we were looking for 'fruitful indoor possibilities". For this purpose we visited young Christian groups and many churches during the past 2 weeks. In every single place which we attended, to our great surprise the main speaker was talking about the coming of Christ in the very near future. It is so wonderful to see how Heavenly Father and the spirit world help to focus people's attention but traditional thinking limits them often to the narrow view of looking at the sky as the one and only possibility of His coming.
I went to the Norwegian Korean Society here. Solo who is mostly working with finding Norwegian fosters for Korean children who will be coming over here to be adopted. This society has on open meetings as I had first thought, but I got a whole lot of pamphlets, books etc. about our Fatherland Korea. This was greatly appreciated by the Family and it made deep impression on some of the people who are studying Divine Principle with us. Many people here have still the picture of Korea in their mind as it must have been right after the war, and they don't seem to be aware of the fact that much progress in all the different fields has been made since.
We are sending our love to our True Parents and to all of you, and we will remain good workers for Father's Kingdom in the meantime.
In the name of our True Parents
Ingrid Schneider