| | |
| --- | --- |
| | The Words of the Jørgensen Family |
Norwegian young people are strong enough to break with old traditions
Ingrid Schneider [Jorgensen]
February 1971
Dear Mr. [Young Hwi] Kim,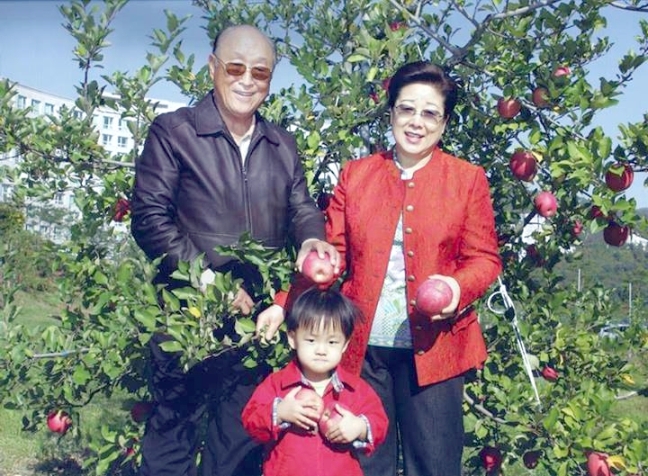 It is always a wonderful experience to feel Father's deep love and concern for us wholly personally, and even in difficult times the memories of these great moments in our lives keep going. During the last 2 weeks we especially felt that Father wanted us to learn certain things and to get aware of other things, which we had not turned our attention to so far. Besides that Father gave me a new job, and I am praying that I really will be able to fulfill the purpose He has with it. I shall be secretary in an ecumenical office for a minister who has one of his tasks to attend these international conferences, so that I type or translate some of these reports when he gets back.
Winter has started with its long periods of dark and cold weather, but as Norwegians are very practical people, they just put on lots of clothes and go outside anyway. So we need not fear that this will keep them from coming to the Center. We had as many visitors as usual and even during the holiday season, people came. There was especially much talk from the young people against the way most in society are celebrating Christmas, with lots of food and expensive presents. Some students I know did go home during their Christmas vacation, in order to avoid all this. It is these people we would like to reach, because they are strong enough to break with old traditions, which have lost their living contents, and who are not scared by the opposition they encounter from the older generation and even from the established church in this case.
One of the Norwegian members is spending some weeks in Essen, Germany, and we are most thankful that she has this great opportunity to live and work with such a big, wonderful Family.
I have started to do some private teaching in languages as a means to earn some extra money, but also to contact people whom we would not reach otherwise. The beginnings have been promising, but it is too early yet to really say something definite.
We are grateful for all the possibilities Father is giving ass, and for the over new and wonderful ways, He is opening for us. We are only praying that we might use everything in. the right and most effective way. We are sending our love to our True Parents and to the Family all over the world.
In Their Precious Name
Ingrid Schneider