| | |
| --- | --- |
| | The Words of the Wilson Family |
Praying for Peace II
Andrew Wilson
October 7, 2010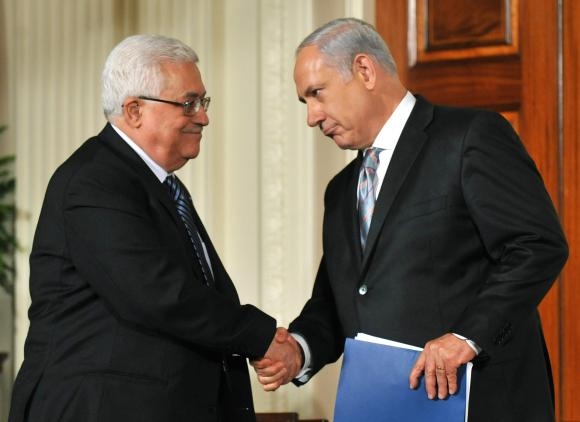 Brothers and sisters:
To all of you who recognize the gravity of the hour and have joined in praying for peace in the Middle East and the success of the current peace talks,
I have come up with and suggest the following 7 prayer points:
1. To represent the Israelis -- modeling in myself the heart and attitude that a leader of Israel like Benjamin Netanyahu ought to have towards God and towards his Palestinian counterparts
2. To represent the Palestinians -- modeling in myself the heart and attitude that a leader of Palestinians like Mahmoud Abbas ought to have towards God and towards his Palestinian counterparts
3. To promote God's solution and support God's strategy for peace, rather than asking God to support the Israeli side (if I'm representing Israel) or the Palestinian side (if representing Palestine). Currently the leaders of both sides are highly caught up in their own viewpoints, and cannot easily sense the whole picture. Netanyahu may be fearful of Palestinians' real intentions; Abbas may be out to seek advantage to his side. Both need to put aside their personal concerns, but even if they cannot, we can pray on their behalf, "Not my will, but Thy will be done." Then we can receive in prayer what God's plans and strategies are, we can and support them.
4. To have a parental heart towards the children of my opponent, and seek for their welfare and their future. Thus, as a Palestinian, I would pray to understand the heart of victims of the Holocaust and how much they yearn for security and the freedom to live without fear. As an Israeli, I would pray for the children of Gaza and the children in the refugee camps who are caught in a web of hopelessness and despair for their future, unless a peace agreement can liberate them to create a future. (We can't ignore the people of Gaza; they are also God's children.)
5. To ask God to restrain and discipline the hands of extremists on both sides who would try to scuttle the peace talks through violence and insisting on their partisan agendas.
6. To pray that God can have complete permission and authority to perform His/Her will, and to pledge that we, both Israelis and Palestinians, will submit willingly to the Creator's Plans.
7. To affirm that we are confident in God's love for both Israelis and Palestinians as God's children and God's people, and affirm that God will not abandon us or betray us, and that we can trust God to look out for our best interests, even better than we can do ourselves.
Already the circle of people praying has widened to include Dr. Walsh, Rev. Jenkins, Taj, Dr. Betancourt, and many more. Please encourage all the Ambassadors for Peace in Israel and the Palestinian territories to join in. Also, we need a great representation of sisters, who carry with them the spirit of Sarah and Hagar, since it's mother's love that can most effectively reconcile the children.
I do believe that there's a good possibility that with our prayers, the leaders will come back to the bargaining table and bring forth a serious proposal. However, in the meantime there's a great deal of mischief that can happen on both sides--the latest on the Jewish side being the loyalty oath business. Also, Hamas needs to be restrained, especially if, as I expect, the Palestinian Authority begins to arrest Hamas leaders in the West Bank as a show of good faith for the peace talks. Our prayers to restrain these sorts of extremist and partisan actors can help God and the hosts of heaven to repel or reduce these problems.
Peace, Shalom, Salaam,
Dr. Wilson