| | |
| --- | --- |
| | The Words of the Wilson Family |
New UTS Course to Study Rev. Moon's First Manuscript
Andrew Wilson
August 15, 2012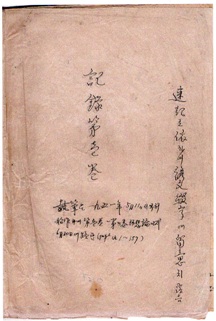 This fall, UTS is offering a 1-credit Unification Studies Seminar led by Dr. Andrew Wilson, who will guide the class in studying selections from Rev. Moon's first manuscript of the Principle, Wolli Wonbon, which he wrote in his own handwriting in Pusan in 1951.
It presents such unique topics such as the Theory of the Ideal, the Principle of the Object Partner, knowing God as Heavenly Father and Mother, and a critique of Newton's Laws of gravitation and motion based on Universal Prime Force.
Study of this yet unpublished manuscript can open up new vistas on the Principle that have rarely been considered, including a deeper understanding of God's ideal of creation, the goal that Rev. Moon has been aiming for throughout his life.