| | |
| --- | --- |
| | The Words of the Haines Family |
Women of Tomorrow -- In Her Shoes
C. Haines
November 12, 2012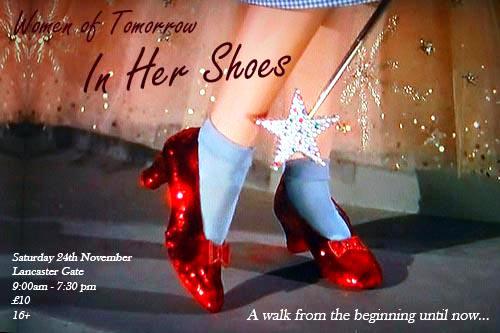 A walk through history in the shoes of different women of God up until today and a chance to figure out the "shoes" we are wearing – what is our role?
Saturday 24th November, 9 am -- 7.30 pm, 43 Lancaster Gate, W2 3NA
Schedule commencing at 9 am with refreshments and some ice-breakers, followed by content given by our wonderful Aunty Taeko Duckworth on the roles of women throughout biblical history, lunch, testimonies, sharing, crafts, teas, cakes and possibly a movie for those who don't want to leave!
Please bring a homemade treat if possible!
So, join us and let us engage in girly merriment!
For sisters 16+ both first and second gen!
£10 to include lunch and dinner made by some of our great brothers
The following day will be the last HARP and CARP Sunday Services of the year, so if you need a place to stay the night we have a few homes around London who have offered a place.
Please email the Youth Ministry ASAP if you would like to come, if you have any dietary requirements, and if you need a place to stay the night.